SEO
Search Engine Optimisation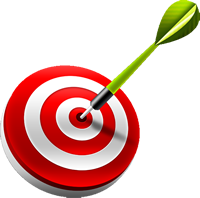 Search Engine Optimisation (SEO) or as we like to call it Website Optimisation is the name for the techniques used to get your website ranked high up on the list of search results for search engines like Google, Yahoo and MSN. These search engines score websites on a number of factors and it is important to know what these are and what you can do to get a good score and so rank higher.
To appear on the first page of search results for search engines like Google for the keywords or key phrases that best suit your business can be time consuming and difficult to achieve. It is important to have an idea of where you want to be and to know what needs to be done to get there. This is where we come in.
What we can do for you
By using our expertise, professional SEO tools and knowledge as well as listening to what you want to achieve we can help with increasing the profile of your website by helping it to be more visible. Progress will be monitored and plans revised where necessary. The steps we take are:
Keyword Analysis – help you find the keywords and phrases that best describe your site;
Copywriting – write content for your site that is relevant, contains your keywords, is easy to read and is search engine friendly;
Website Optimisation – review your website content and ensure the text and links on your website are optimised for your chosen keywords;
Off Website Optimisation – work on getting links to your website from related websites to increase its visibility and credibility with the search engines;
Pay-Per-Click (PPC) Programs – workout an effective advertising and Search Engine Optimisation campaigns with you to get the greatest cost to visitor volume ratio;
Regular Updates – discuss progress with you and review keywords as your business develops to ensure you get the desired results from SEO.
Important Information
Please be aware that if you are promised page 1 ranking on Google within very short time then you may find Black Hat SEO techniques are being employed. This could result in your website being banned from Google and other search engines permanently. Remember that if it was that easy to get to the top of a search engine then everybody would be there.