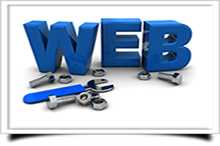 Web Design
Web design is the planning and creation of websites. This includes the information architecture, user interface, site structure, navigation, layout, colours, fonts, and imagery. All of these are combined with the principles of design to create a website that meets the goals of the owner and designer. Design is a key part of web design. This includes both the design principles: balance, contrast, emphasis, rhythm, and unity and the design elements: lines, shapes, texture, colour, and direction. By putting these things together Spyda's Web creates wonderful websites.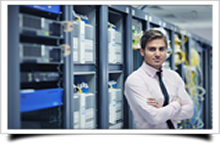 Web Hosting
Web Hosting or 'Hosting' is a service provided by a Spyda's Web which offers a physical location for the storage of web pages and files. We've been actively hosting sites for over 10 years now.
Think of a Web Hosting Company as a type of landlord, they rent physical space on their servers allowing webpages to be viewed on the Internet. We at Spyda's Web have been hosting clients domains for over 10 years. We are able to offer various packages to suit your every requirement from a single webpage to a complex e-commerce site with ultra secure server access. As part of our web hosting packages we offer a range of email facilities to enable you to use your domain names as part of your email address. Follow this link for further details.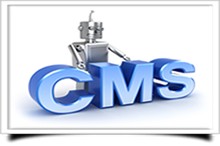 CMS
oCntent Management Systems – are web based systems that enables you to change the content on your site, whenever you want. The advantage of having a CMS is that you do not need to have any coding experience to change the content on your website. In the long run this will save you money and time as you do not have to wait for a web developer to make simple content changes. At Spyda's Web each CMS we produce is custom built for each client. This makes the system really easy-to-use, and means that you don't have to take a degree to learn how to update your site (as you do with open-source systems). Many people will ask us just how easy is our CMS and we will say very easy. In fact it is as simple as typing your changes on the screen, like you would in Word and then clicking "Update". It could not be simpler and we pride ourselves on being able to get anyone up and running on our CMS in no more than 2 hours.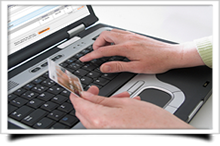 E-commerce
We have all seen the recent demise of high street shops, yet in difficult times online shops are thriving. Buying on the internet gives the consumer discounts that they cannot get in the high street and so is becoming more and more popular every year. Ecommerce websites also give the seller the opportunity to service a wider audience then they would on a high street. We see this as a win win situation. However as more people use the internet to buy the competition is becoming fierce. This means it is important to have professional ecommerce website design to help you stand out from the crowd. It is important to grab the attention of the consumer and convince them you are the one to buy from, that is how we can help you.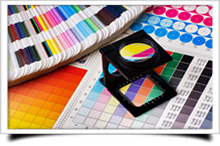 Logo Design
oLgo design is one of the most important aspects of any company. However, a logo doesn't have to be complicated or flashy. The most recognisable logo in the world is McDonald's golden arches, which could hardly be a more simple logo. At Spyda's Web, we include logo design with our website design, unless otherwise requested. Your logo, like your website, should reflect both your personality, and the personality of your company. All logos are produced in Adobe Illustrator file, and can be expanded or reduced to any size. We will also provide you the logo in PNG format. These logos can be used in any of your literature, and we can do print design for you, using you logo, if required.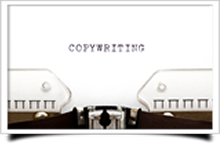 Copywriting
The text that appears on your site is a vital step in the optimization of your website. We can review your text and update it to ensure it is search engine as well as user friendly. This may involve us just making a few changes to what you have written or, if required, rewriting the text completely. In addition to the body text of your site we can also write articles that are relevant to your business and add them to your site as well as distribute them throughout the internet to increase your site's popularity which in turn increases its ranking. This is an important part of search engine optimization as search engines like to see fresh and new content. We are capable of producing copy on any topics as we always research the topics that the content is about (obviously, if the article is on PHD level astrophysics we may have to charge a little more).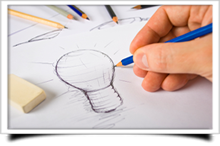 Print Design
If you are in the process of getting your website created then it is likely you will need other forms of marketing material or business stationary. We appreciate that you might not want to find different firms for all your different needs and having a web design company that take care of all your design needs is vital. At Spyda's Web we have graphic designers that are experienced in print that can take care of all your design needs. As well as designing your marketing material we can arrange all the printing for you. With our experience we understand the type of printing that each job needs and the required quality. In addition we can arrange all your files so that they are exactly as the printer needs them. Using our services as a package will make your life easier and will also help to keep your costs down as we can arrange package jobs for you so that you are paying less than using different suppliers.